Journaling Pages
Explore your own ideas with these free printable journaling pages from Rooted in Decency. Whether you're reading the eBook, or don't want to write in a printed copy, these journaling pages are the same prompts that appear in the books.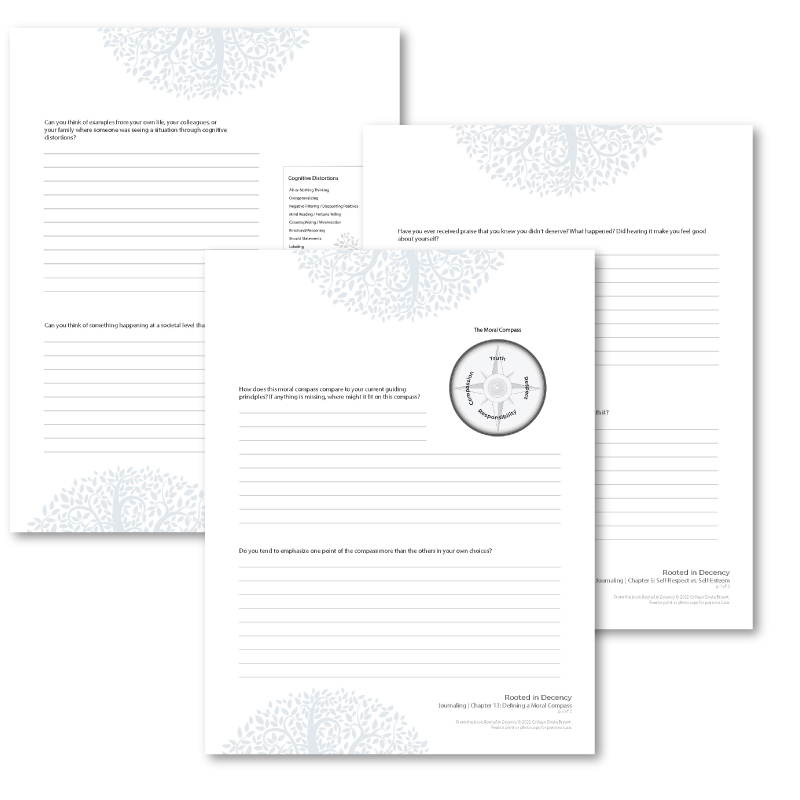 Order the full book / workbook
Want to read and journal in one location? The print version of Rooted in Decency includes journaling pages at the end of each chapter.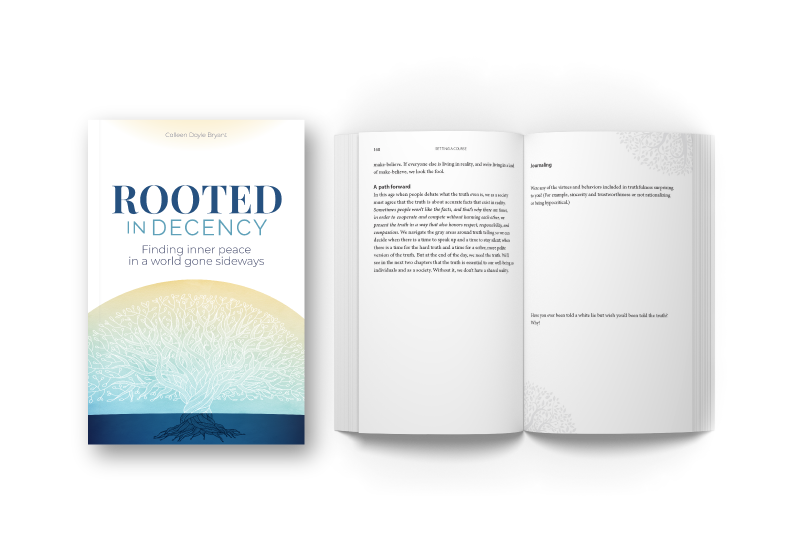 Download Journaling Pages
Part Two: Looking Outward
Part Three: Setting a Course
More from the author
Talking with Trees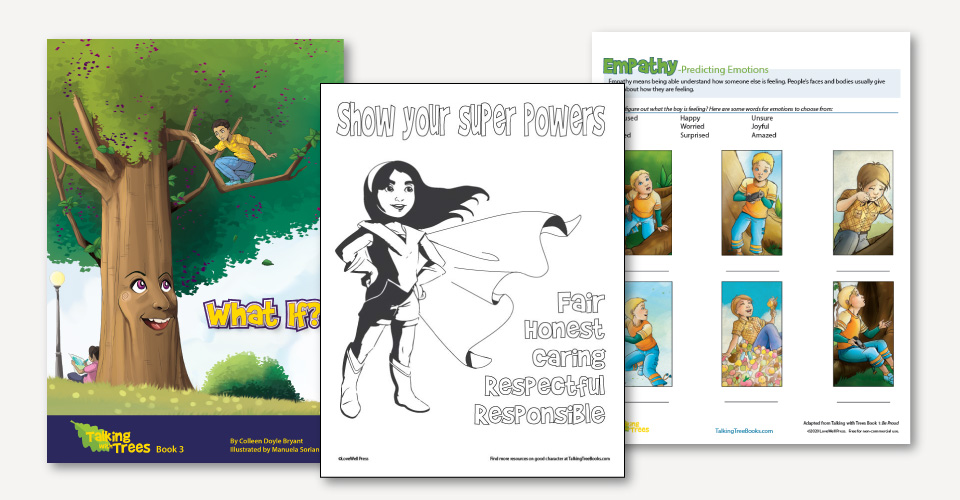 Books and learning resources on good character traits and social skills for elementary school-aged children.
Go to Talking with Trees
Truth Be Told Quotes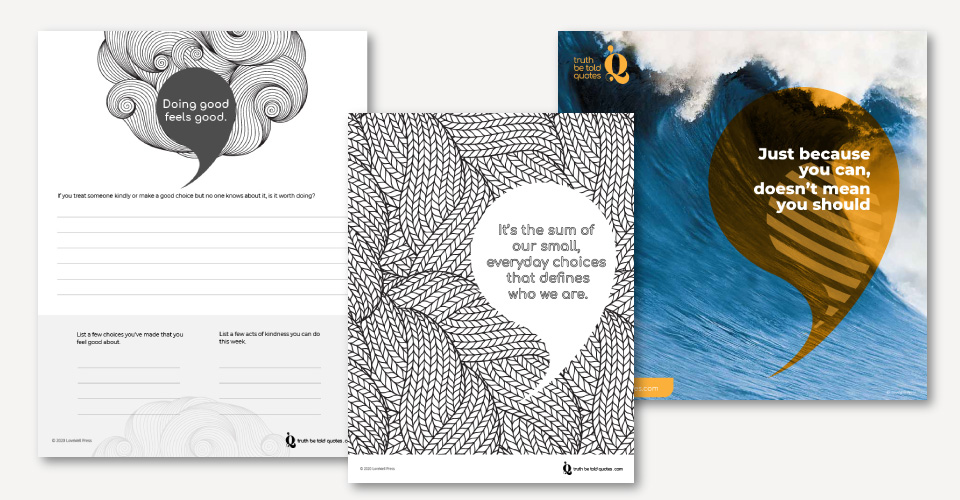 Book, journaling, mindfulness for teens as they grow to be responsible young adults.
Go to Truth Be Told Quotes