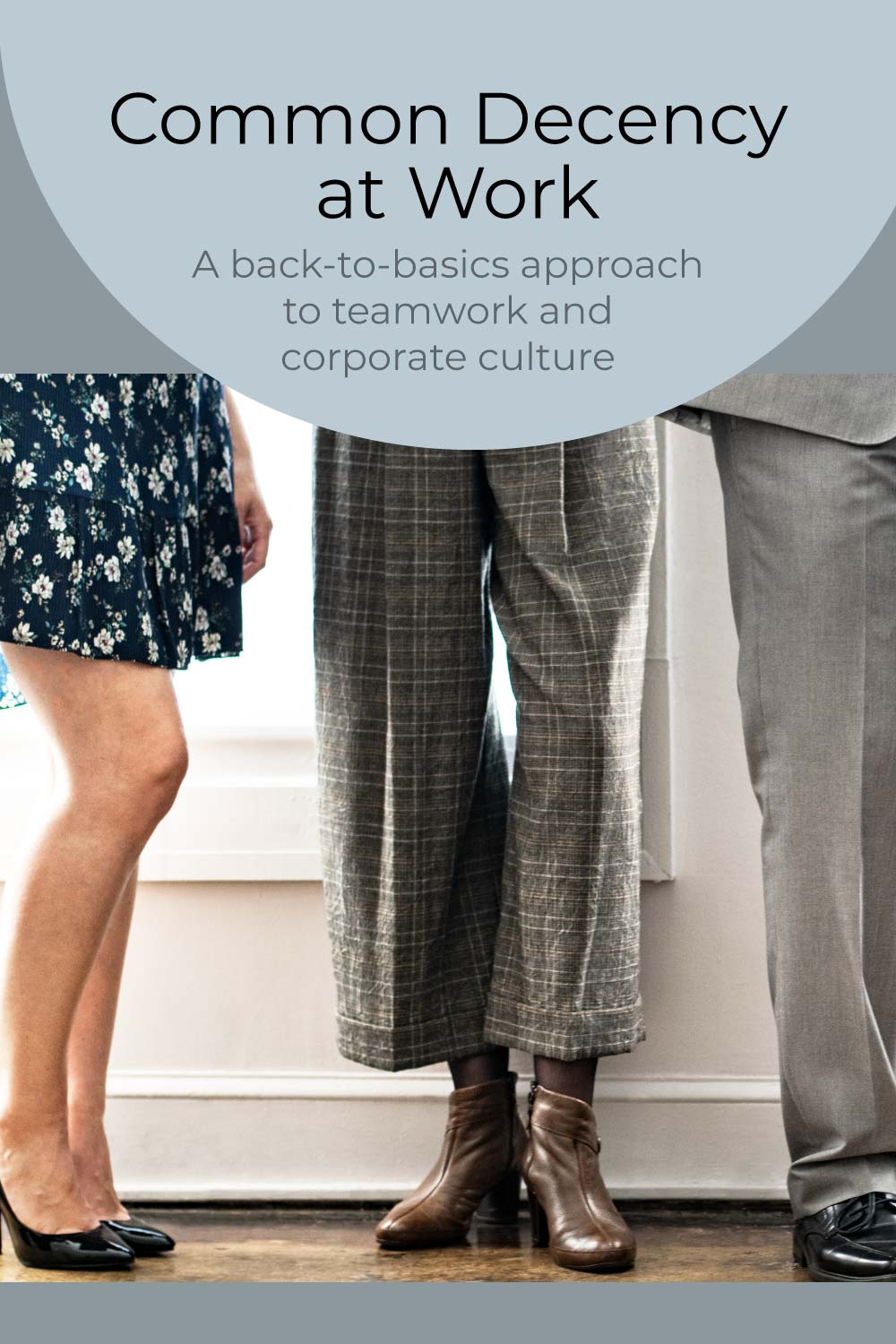 Toxic workplace culture was the leading cause of employees leaving their jobs at the start of the Great Attrition. (It's a more powerful driver than compensation!) So what's so toxic at work?

When researchers at MIT Sloan dug into employee comments on Glassdoor, they discovered the main reasons employees declare a workplace toxic is a lack of respect, fairness, and honesty. Those are some core values that many employers assume are so basic that they don't even need to be included in corporate values. So what's going on? Do employees need a back-to-basics reminder of what it means to act with common decency?

Read an article written by Colleen Doyle Bryant, common decency expert, in HR.com that explains how four core values can reset expectations for what it means to be a decent coworker and that can rebuild a sense of positive cooperation in the workplace.